Window Freestanding LED Light 2 Panel Display A3 Size Landscape Vista Halo
LED Low Level Freestanding Light Panel Features - Vista Halo Range:
Decorative Base as Standard - (Other Colours on Request)

3 pocket Colours as Standard - (Other Colours on Request)

3 Panel Colours as Standard - (Other Colours on Request)

Engraving Option Available

25 mm Stainless Steel legs
---


Mascot Freestanding LED Light Panels
Vista Halo Range from Mascot
The Vista Halo range provides a wide edge display profile to your low level LED display panels. The
Vista range also is available without the wide edge display and just shows the glow on the edge of the panel, furthermore the Vista range now has been further improved by offering multiple colour options to the outer panel and base as standard!
The design of all models in the Vista range also helps you to hide your wires and transformers, by providing a 'Box' base which is covered in the same colour acrylic as the panel - This provides a guaranteed clean, tidy look is for your office or showroom!
You can also also be assured of a long operating life, this is estimated at between 30-60,000 hours of use, and can also be used on a 24/7 basis with ultra low running costs. The Vista range is also compatible with the appropriately graded time clock, so you can turn the units on or off as required.

---
Bevel Options – What's the Difference?
Mascot Freestanding Light Panels are available with (Vista Halo Range) or without a Bevel Edge (Vista Range).
The 'Without Bevel' option simply illuminates all of the panels within its frame, while the 'Beveled edge' option provides the addition of an extended glowing edge, that frames the whole display. This option also allows for engraving if desired. (Engraving is also available for a small charge (Standard wording). See the engraving option above.
Design Details
The panel is mounted on 30° angled brackets. (Adjustable angle brackets are available also on request at an additional charge.) The legs are a standard length of 650 mm, this gives a distance from the floor to the bottom of the panel of approximately 355 mm (or 400 mm without Bevel). Please call us if you require a bespoke leg length is required.
The feet of the unit and transformer are also hidden within a decorative base which comes in white, black or silver as standard, but can also be supplied in a different colour on request.
The display units are also available in white, silver or black, with matching or contrasting pocket colours (White, silver or black) as standard, but we also offer an extended colour choice to suit your requirements (Additional costs apply for this option). Just drop us a line to talk about your colour choices.
---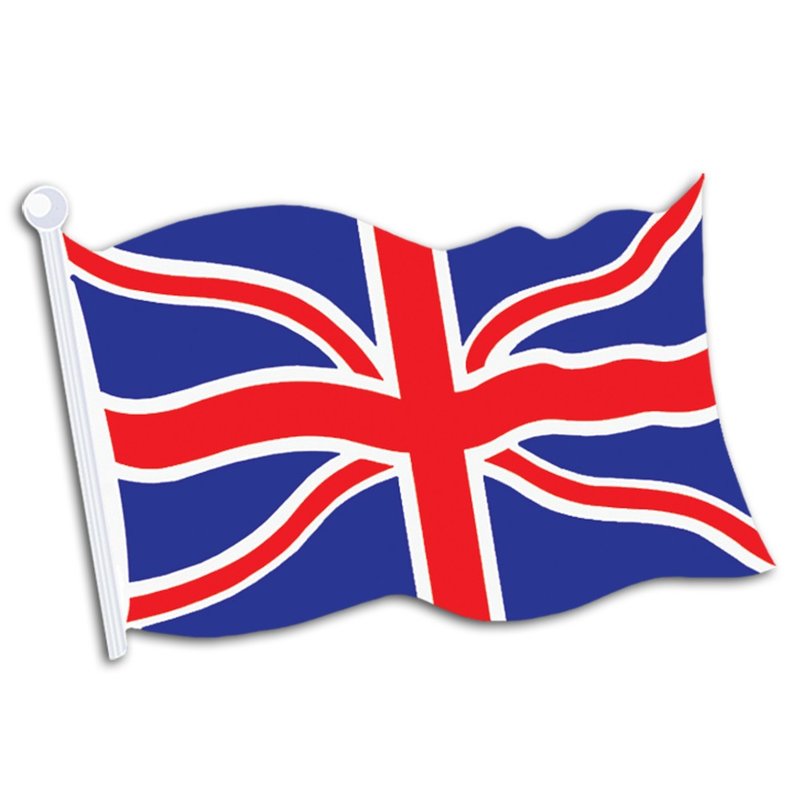 Manufactured in The U.K
Units Are Made to Order - Please Allow Approximately 2 weeks for Delivery. We Will Update You on a Confirmed Delivery Date Once The Order is Placed
---
Dimensions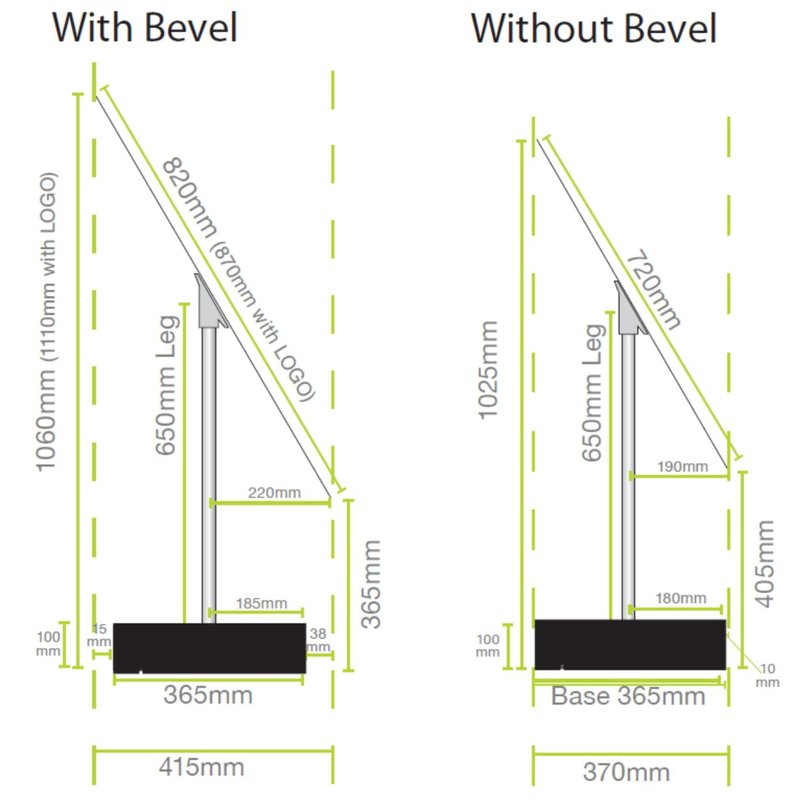 Due to the size of these items they have to be delivered on a pallet - Charged at £56.00 plus vat per item
If you are ordering more than 1 unit, please call us as we may be able to load more than 1 unit to each pallet, therefore saving you on multiple delivery charges.
---