Pavement Signs for Commercial Use
---
Mascot Signs - Great Range of Pavement Signs



A Great Pavement Sign Range
Mascot Signs and Display offer a wide range of Pavement Signs at very competitive prices. Our range covers the ever popular smaller swinger signs, through to the traditional 'A' Frame and large forecourt signs. Many of our models are available in different colour frames with matching bases.
Mascot Makes it Personal!
Your new sign needs to attract your customer's best attention and your business message is crucial. Mascot can create your bespoke design or message and apply it directly to the sign panel, if the sign is a poster option, not a problem, we can design and supply the appropriate poster and remember we're here to supply future posters when you change your promotion or campaign!
Sign Assembly - It's Easy as 1..2..3!
Our signs are delivered ready to assemble and we provide full instructions, but to make it even easier Mascot have instructional videos available for you to watch with some of our pavement sign ranges.
---
Swinger Signs
The Swinger sign is Britains most popular sign and is beautifully designed and engineered. It's available in 2 powder coated colours to provide many years of service.  The Swinger comes in 2 panel options,'Print Directly to Panel'  and ''Poster' option, the choice is yours, depending on your promotional requirements.
Pedestrian safety is covered too, as the sign has rounded edges designed at a higher level to reduce pedestrian impact injury.
Sign stability is also addressed as the swingers centre of gravity is very low, this assist in its steadiness in higher winds.
Assembly is tool free and you can even use the supplied packing box to be reused again as a storage option.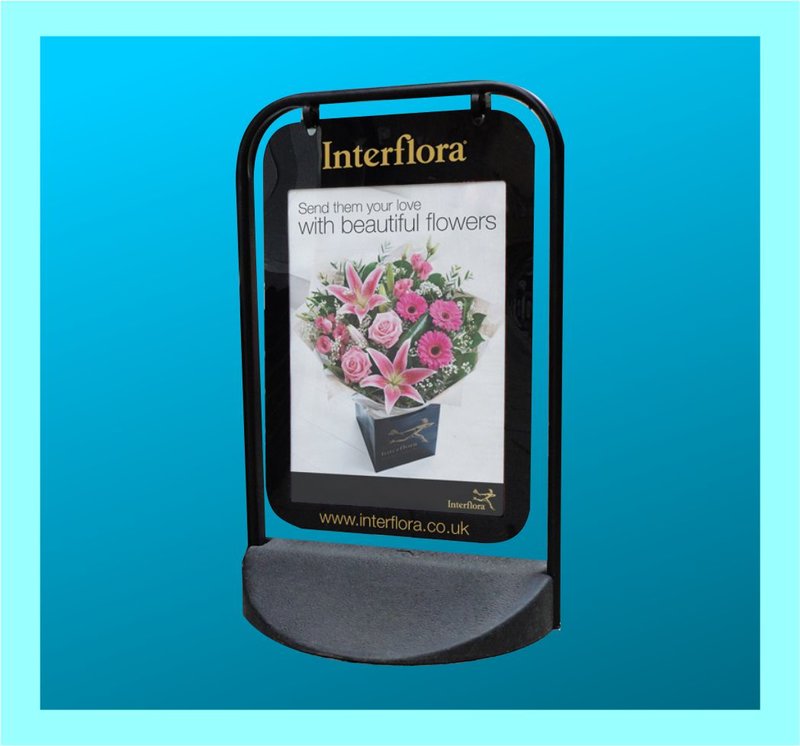 ---
Ecoflex Signs
Ecoflex signs are an eco-nomical and eco-friedly options which are ideal for pavment, roadside and forecourt promotions.
The panel itself  is constructed fom 1.2mm aircraft grade aluminium, ideal for applying your promotional messgae and remember here at Mascot we can design your perfect image and message!
The Ecoflex design is portable and lightweight, but has still been tested to 10 on the Beaufort storm scale. A tough little character!
Assembly is easy too, with its unique patented design there's no tools required!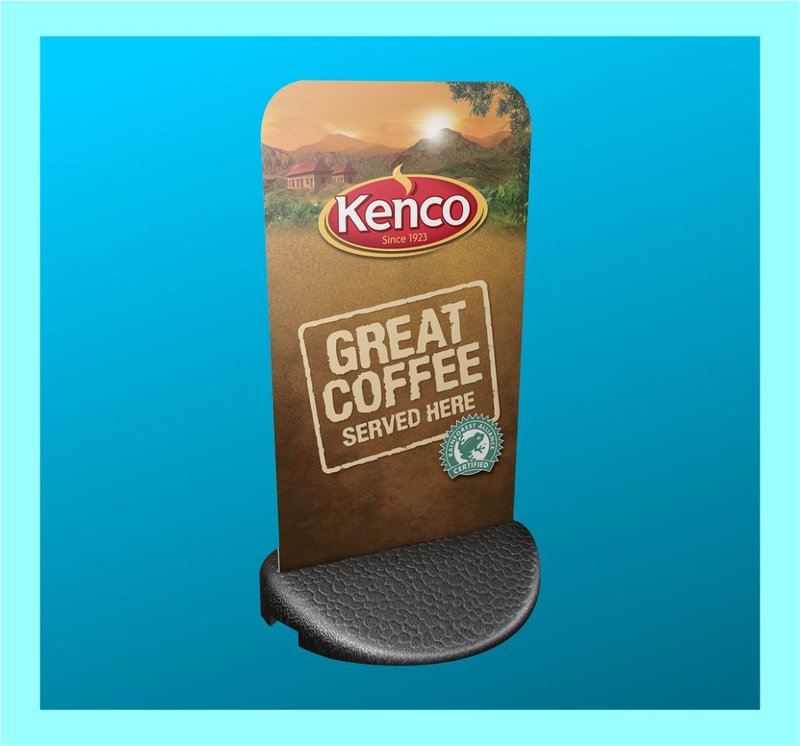 ---
'A' Frame Signs
A tried and tested classic! Mascot provides 3 versions of this pavement sign style, the normal 'A' Board, a larger 'Master' sign board  and a 'Informer' board, we even have an option to add  an additional header add-on to certain types.
Out classic 'A' board is constructed in a powder coated steel frame, finished in one of two colours and the larger Master and Informaer signs are completed with a aluminium snapframe.
Need a larger sign option? The Master range also comes in 3 size types too, A1,A2,A0.  These make a great impact on the high street or other public place.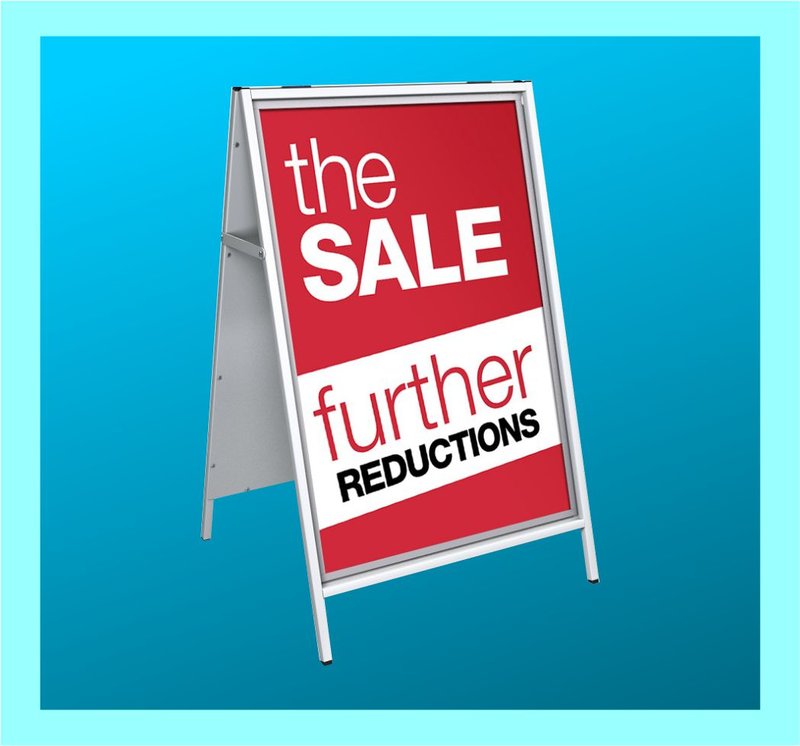 ---
Forecourt Signs
Our forecourt signs are large format signs that are very well suited to petrol stations, supermarkets and out-of-town retail locations. They have been rigorously tested to cope with the demanding environments that they will be positioned in.
Our Sightmaster 3 sign has front opening aluminium snapframes for quick and easy poster changing, while the ACM back panel is suitable for liquid chalk pens and self adhesive vinyl graphics, the poster area is finally covered in an anti-glare PVC poster to ensure the clarity of your message
To provide superior stability and safety the base is water fillable and has integral wheels built-in to assist in moving the sign. There's even an optional trolly handle if required!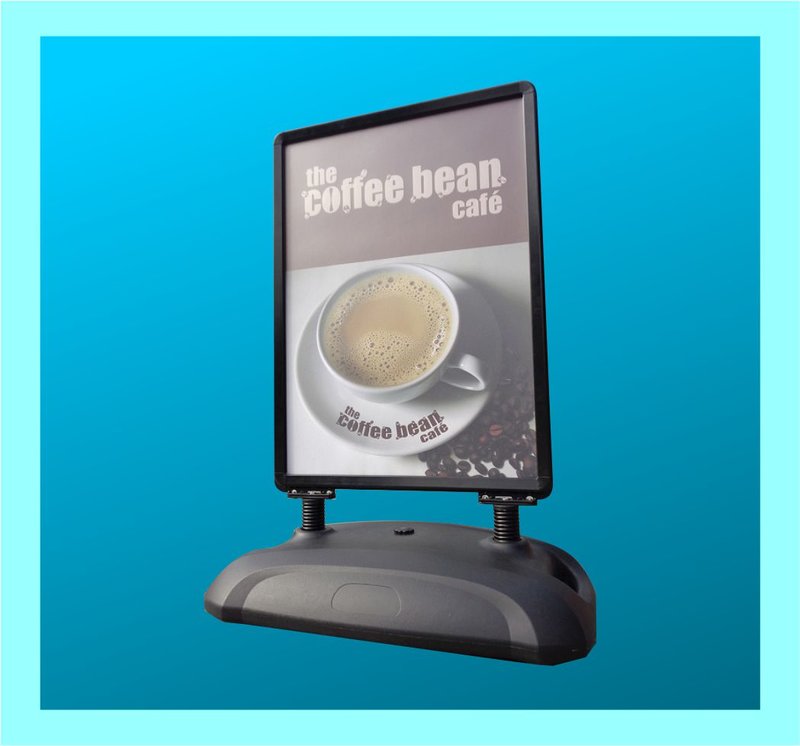 ---
Why Don't You Browse our On-Line Store. Need more Help to Decide? Just drop us a Line.
Mascot Makes the Difference!